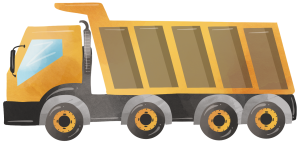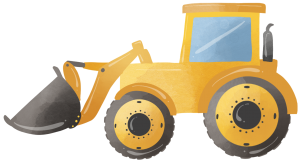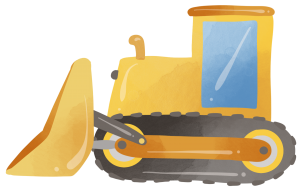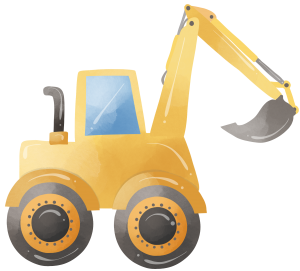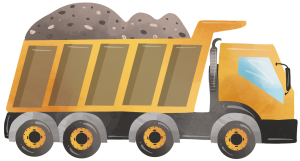 When I'm on a demo job in Shellharbour, I can't help but marvel at the beauty and charm of this coastal town. You can't beat the picturesque shoreline and the lovely Shellharbour Village for a relaxing stroll. Demolition in Shellharbour is always a treat, and the locals are friendly and welcoming.
One of the highlights has to be the famous Addison's Seafood Restaurant, known for its mouth-watering fish and chips. Whenever I get the chance, I make sure to grab a bite there – a perfect way to refuel after a hard day's work.
But it's not all about the food; Shellharbour boasts fantastic attractions, like the stunning Killalea State Park and the renowned Historical Aircraft Restoration Society. So whether it's a bit of nature or a touch of history, there's always something to explore in this lovely town.
It's a pleasure to be part of the thriving community in Shellharbour, and I'm always excited to return for another demolition project. The locals genuinely make it feel like a home away from home.
Rapid Demolition: Uncovering the Nearest Service Provider for You
Looking for a dependable demolition service in your vicinity? You've come to the right place! Rapid Demolition is here to meet your needs. To identify the closest service location, just check the map pins on the left. Our team of specialists is ready and equipped to offer you effective and safe demolition services whenever required. Don't hesitate to contact us – we're always eager to assist!
Discover Our South Coast Locations
Are you searching for a trusted demolition company in Shellharbour? Rapid Demolition is here to serve you with top-notch services tailored to your needs. As a leading provider of demolition solutions in the Shellharbour area, our experienced professionals are dedicated to delivering exceptional results for residential, commercial, and industrial clients. By choosing Rapid Demolition, you can have peace of mind knowing that your project will be completed safely, efficiently, and within budget.
With years of industry experience, Rapid Demolition has earned a strong reputation for providing high-quality services and unparalleled customer support. Our wide range of demolition offerings is designed to accommodate the diverse needs of our Shellharbour clients, from residential lot clearing to large-scale industrial demolitions. Whatever the size or scope of your project, our skilled team is equipped with the necessary expertise and state-of-the-art equipment to ensure a seamless and hassle-free experience.
At Rapid Demolition, we prioritize the safety of our clients, employees, and the environment. Our strict adherence to safety protocols and regulations allows us to complete each demolition project with minimal risks and disruptions. In addition, we are committed to responsible waste management and recycling practices, ensuring that hazardous materials such as asbestos are removed and disposed of properly. This dedication to safety and sustainability sets us apart from other demolition companies in Shellharbour.
Choosing Rapid Demolition for your Shellharbour demolition project means you'll benefit from our competitive pricing and personalized approach. We take the time to understand your unique goals and requirements, developing a customized solution that fits your needs and budget. In addition, our friendly and knowledgeable team is always available to answer your questions and guide you through the demolition process, ensuring a smooth and successful outcome. So why wait? Contact Rapid Demolition today and discover how we can make your next demolition project a breeze.
Comprehensive Demolition Services in Shellharbour
At Rapid Demolition, we pride ourselves on offering a wide range of demolition services to suit the unique needs of our Shellharbour clients. Our services include:
Residential Demolition: Whether you need to clear a lot for new construction or remove an outdated structure, our team has the expertise to handle your residential demolition project safely and efficiently.
Commercial Demolition: From office buildings to retail spaces, Rapid Demolition has the experience and resources to tackle commercial demolition projects of all sizes.
Industrial Demolition: We provide specialized services for removing industrial structures, including factories, warehouses, and power plants.
Asbestos Removal: Our licensed and trained professionals can safely remove and dispose of asbestos-containing materials, ensuring the health and safety of our clients and the environment.
Why Choose Rapid Demolition for Your Demolition Needs?
When you partner with Rapid Demolition for your Shellharbour demolition needs, you can expect the following:
Expertise: Our skilled team has years of experience in the demolition industry, ensuring that your project is handled professionally and carefully.
Safety First: At Rapid Demolition, safety is our top priority. We adhere to strict safety protocols and use state-of-the-art equipment to protect our clients, staff, and the environment.
Competitive Pricing: We strive to provide our Shellharbour clients with the most competitive prices in the industry without compromising on quality or safety.
Customized Solutions: We understand that every demolition project is unique, so we offer tailored solutions to meet your specific needs and goals.
Excellent Customer Service: Our friendly and knowledgeable team is here to guide you through the demolition process, answering any questions you may have along the way.