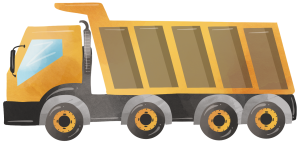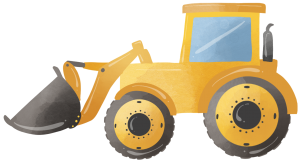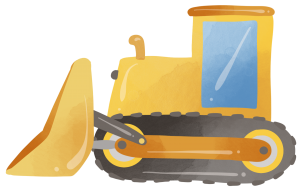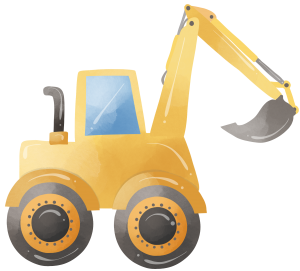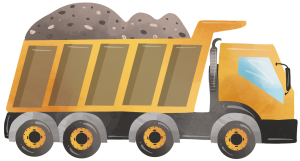 When I'm on a demo job in Belmont, I can't help but appreciate the local charm of this lovely NSW town. The thriving community spirit is evident in the successful small businesses, like the famous Babbington's Bar and Grill, renowned for their delicious seafood dishes. After a hard day's work, there's nothing better than grabbing some scrumptious fish and chips from the iconic Belmont Bay Fish and Chippery.
Belmont also offers fantastic attractions that make the town truly special. For outdoor enthusiasts like myself, the stunning Belmont Wetlands State Park is a must-visit. The peaceful atmosphere and picturesque walking trails provide the perfect opportunity to unwind and reconnect with nature. The sparkling waters of Lake Macquarie make it an ideal spot for boating, fishing, and enjoying the sunsets. It's easy to see why I always look forward to demolition jobs in Belmont – it's a town that feels like home!
Rapid Demolition: Locating Your Nearest Service Provider
Are you searching for a trustworthy demolition service nearby? Your search ends here! Rapid Demolition is here to address your needs. To find the nearest service location, simply consult the map pins on the left. Our team of specialists is prepared and equipped to offer you effective and safe demolition services when required. Don't hesitate to contact us – we're always eager to help!
Find Out Our Newcastle and Hunter Region Locations!
Belmont's Premier Choice for Professional Demolition Services
Rapid Demolition has established itself as the go-to provider for exceptional demolition services in Belmont and the surrounding areas. Our team of highly skilled professionals has the expertise and resources needed to handle all types of residential, commercial, and industrial projects. As a fully licensed and insured company, we ensure that every aspect of your demolition project is executed with precision, safety, and minimal environmental impact.
Customized Demolition Solutions to Meet Your Unique Needs
At Rapid Demolition, we understand that each demolition project comes with its own unique set of challenges and requirements. That's why we offer a wide range of tailored services to accommodate the specific needs of our Belmont clients. From residential home demolitions and commercial building teardowns to large-scale industrial site clearings, our team has the experience and equipment necessary to get the job done efficiently and effectively. Additionally, our asbestos removal and site preparation services ensure that your property is ready for the next phase of development.
A Commitment to Safety, Efficiency, and Customer Satisfaction
Choosing Rapid Demolition for your Belmont demolition project means working with a team that genuinely cares about delivering exceptional results. Our dedication to excellence can be seen in our:
1. Rigorous Safety Protocols: We prioritize the safety of our team and the surrounding community by adhering to strict safety guidelines and maintaining a comprehensive training program for our staff.
2. Cutting-Edge Equipment and Techniques: Our use of the latest demolition technology and methods ensures that your project is completed quickly, efficiently, and with minimal disruption to the environment.
3. Customer-Centric Approach: We collaborate closely with our clients to develop demolition solutions that align with their goals and provide the best possible value.
Get Started with Rapid Demolition in Belmont Today
If you're ready to embark on your demolition project in Belmont, don't hesitate to reach out to the experts at Rapid Demolition. Our team is available to answer any questions you may have and guide you through the entire process. Contact us at 0491174084 or fill out our online form to request a free, no-obligation quote, and discover why we're the preferred choice for demolition services in Belmont.
Comprehensive Demolition Solutions in Belmont
Rapid Demolition offers a wide range of professional demolition services, tailored to meet the unique requirements of each project. Our services include:
1. Residential Demolition: From small homes to large estates, our skilled team can handle any size residential demolition project. We prioritize safety, efficiency, and minimal environmental impact, ensuring a smooth and hassle-free process.
2. Commercial Demolition: Whether it's an office building or a retail complex, our team has the expertise and equipment needed to demolish and clear commercial spaces quickly and efficiently.
3. Industrial Demolition: We provide specialized demolition solutions for industrial facilities, including factories, warehouses, and other large-scale structures.
4. Asbestos Removal: As a licensed asbestos abatement contractor, Rapid Demolition can safely remove and dispose of asbestos-containing materials in accordance with local regulations.
5. Site Preparation: Our team can clear and prepare your site for new construction or landscaping, ensuring a smooth transition from demolition to redevelopment.
Belmont's Trusted Demolition Experts
When you choose Rapid Demolition for your Belmont demolition project, you can rest assured that you're working with a team of experienced professionals who prioritize safety, efficiency, and customer satisfaction. Our commitment to excellence is evident in our:
1. Expertise: With years of experience in the demolition industry, we have the knowledge and skills required to tackle projects of all sizes and complexities.
2. State-of-the-Art Equipment: We utilize the latest demolition equipment and techniques, ensuring a swift and efficient process while minimizing the impact on the environment.
3. Safety First Approach: We adhere to strict safety protocols and maintain a rigorous training program for our staff, ensuring the highest level of safety for our team and the surrounding community.
4. Environmentally Conscious: We take pride in our eco-friendly practices, including recycling and responsible waste disposal, to minimize the environmental impact of our services.
5. 100% Customer Satisfaction: At Rapid Demolition, we work closely with our clients to deliver demolition solutions that exceed expectations and provide exceptional value.