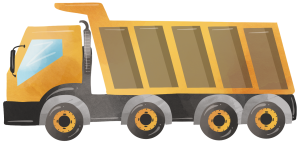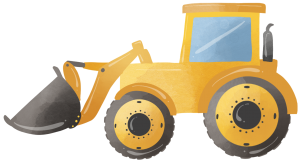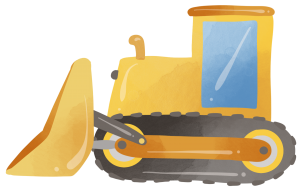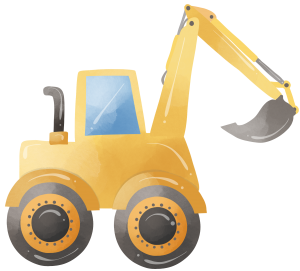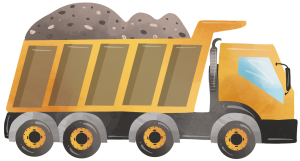 When I'm on a demo job in Orange, NSW, there's nothin' quite like takin' a break to soak in the local atmosphere. The friendly locals and vibrant community really make the place stand out. I tell ya, you haven't lived until you've tasted the scrumptious pies from Racine Bakery - they're a real treat after a hard day's work.
Orange has some ripper attractions, too. I always try to make time for a visit to the Orange Botanic Gardens, a perfect spot to relax and enjoy the great outdoors. And if I'm lucky enough to be there during wine season, I don't miss a chance to check out a few wineries in the region, like the popular Philip Shaw Wines. There's nothin' better than knockin' down walls and tastin' a fine drop in the same day.
So, if you're lookin' for demolition services in Orange, it's a bonza place to be, and I can't wait to get back there for the next job. Trust me, you won't be disappointed with this charming town and all it has to offer.
Unearth the Nearest Rapid Demolition Service Specialist in Your Neighborhood
On the lookout for a dependable demolition service in your neighborhood? Look no further! Rapid Demolition is here to meet your needs. To locate the nearest service location, just refer to the map pins on the left. Our skilled professionals are standing by, prepared to provide top-quality and secure demolition services at your convenience. Feel free to reach out – we're more than happy to assist you!
Find Out Our Central Tablelands Region Locations
Rapid Demolition has established itself as a leading provider of demolition services in Orange, NSW, catering to residential, commercial, and industrial clients. Our team of seasoned professionals is dedicated to delivering secure, efficient, and cost-effective solutions for all demolition needs. By utilizing state-of-the-art equipment and adhering to the highest safety standards, we guarantee a seamless experience from start to finish.
In addition to our core demolition services, we also offer site clearing and preparation, ensuring your property is ready for new construction. Our certified asbestos removal specialists are on hand to safely and compliantly remove hazardous materials from your property, providing peace of mind for our clients. At Rapid Demolition, we understand the importance of being environmentally responsible, and we take great care to minimize our impact on the environment throughout the demolition process.
At the heart of Rapid Demolition is our commitment to customer satisfaction. We work closely with our clients to understand their unique requirements, tailoring our services to best meet their specific needs. Our transparent pricing ensures that our clients know exactly what to expect, with no hidden fees or surprises. As a locally-owned and operated company, we have extensive knowledge of the Orange, NSW area and its unique demolition requirements, making us the ideal choice for your next project.
When you choose Rapid Demolition, you can trust that your demolition project will be handled with precision, safety, and efficiency. Don't hesitate to get in touch with our expert team for a free, no-obligation quote, and let us help you bring your vision to life. We look forward to serving you and being your preferred demolition partner in Orange, NSW.
Our Demolition Services in Orange, NSW
Rapid Demolition specialises in a broad range of demolition services in Orange, NSW, including:
Residential Demolition: From small-scale home demolitions to extensive apartment complexes, our skilled team can manage any residential demolition project with ease.
Commercial Demolition: We offer commercial demolition services for retail spaces, office buildings, warehouses, and more, ensuring a seamless transition for your business.
Industrial Demolition: Our expertise extends to industrial demolition projects, such as manufacturing plants, factories, and other large-scale facilities.
Site Clearing and Preparation: Our team provides comprehensive site clearing and preparation services to ready your property for new construction.
Asbestos Removal and Remediation: Our certified asbestos removal specialists ensure the safe and compliant removal of hazardous materials from your property.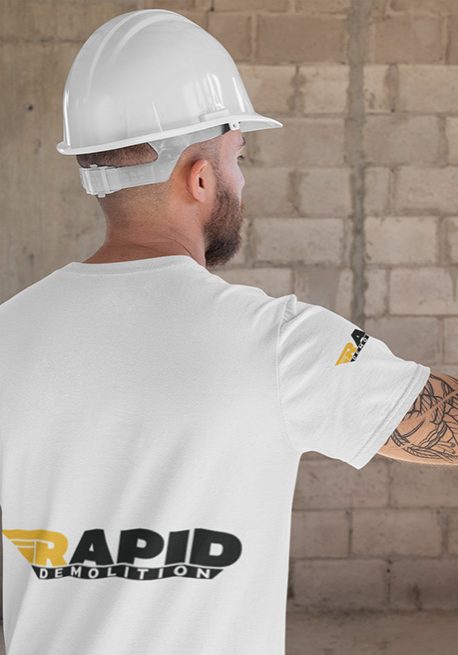 Why Choose Rapid Demolition in Orange, NSW?
Rapid Demolition is dedicated to providing top-quality demolition services in Orange, NSW. Here are some reasons why you should choose us for your next project:
Local Expertise: As a locally-owned and operated company, we have extensive knowledge of the Orange area and its unique demolition requirements.
Experienced Team: Our team of highly skilled professionals has years of experience in the demolition industry, ensuring your project is completed safely and efficiently.
Competitive Pricing: We offer affordable and transparent pricing for our demolition services without compromising on quality.
Safety First: Our top priority is the safety of our clients and employees, and we strictly adhere to all safety regulations and guidelines.
Customer Satisfaction: We take pride in providing exceptional customer service and ensuring complete satisfaction for every project we undertake.