RESIDENTIAL OR COMMERCIAL  |  BIG OR SMALL  |  DIFFICULT OR SIMPLE  |  ALL ACCROSS NSW
EXPERIENCE MATTERS | YOUR PROPERTY MATTERS
Rapid Demolition have over 20 years of experience with safely demolishing and removing properties and structures. There's not much we haven't done already.
SAFETY IS PARAMOUNT
When it comes to demolition there are lots of things to consider; asbestos, gas, sewerage, debris, equipment etc. We take safety seriously, and that comes with experience.
EVERYTHING THAT CAN BE DONE WE DO
When undertaking our demolitions we always ensure we sort materials where possible to optimise recycling and minimise our effect on the environment.
Megan G from Kiama Downs, NSW
"This week these guys have been our hero's, after over 2 months of another dodgy company "demolishing" our house and only being half done, this team have come in and completed it in a day. We could not thank him more or be more satisfied with the service and communication. 100% recommend Rapid Demolition to anyone."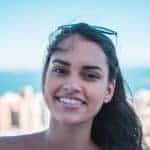 Marcel M from Helensburgh, NSW
"Very professional Rapid Demo contacted and visited site within 2 hrs and provided quote The decision to appoint was based on their understanding the task on hand and the requirements for pool removal including the back fill of site to its natural landfall From start to finish was hassle free with a very high standard work ethics reflected by the team Pool , fencing and decking removed and site left clean of all rubbish Very professional and very happy with the job done."
Charlie from Umina Beach, NSW
"This team went above and beyond to remove asbestos from a burnt down house. He organised the hygienist report and then demolished the house and cleared the block, once this was done he organised a clearance certificate all done within 4 days. I would definitely be using Rapid Demolition from here on. Not every day do you come across an honest, affordable and reliable company like this. Well done to Ryan and his team. See you on the next one fellas. 👍🏽👍🏽👍🏽"