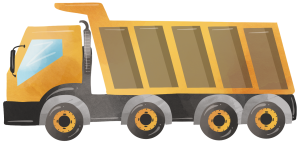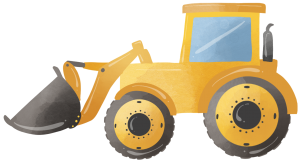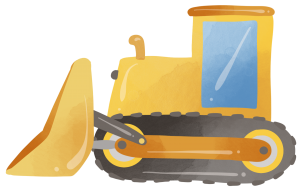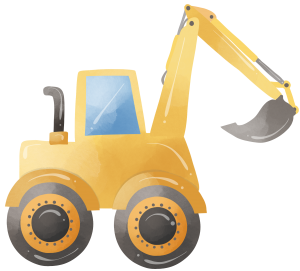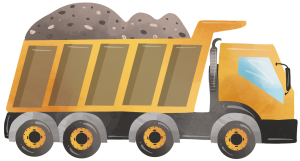 When I'm on a demo job in Newcastle, there's so much to appreciate. It's hard to resist popping into the famous Scottie's Fish and Chip Shop for a scrumptious feed. After that, I love heading over to the beautiful Nobby's Beach for a bit of a stroll or just to soak in the views. If history is your thing, the Newcastle Museum is a top spot to learn about the city's past. You can't go wrong with a visit to the bustling Honeysuckle Precinct, either. Newcastle's got the goods, and it's no wonder the locals are so proud of their town.
Conveniently Locate Your Nearest Asbestos Removal Service!
Searching for a dependable and professional asbestos removal service? Rapid Demolition is your solution! To find the nearest location ready to help you, just check the map pin on the left. Our expert team is dedicated to providing high-quality asbestos removal services, guaranteeing your safety and satisfaction. Don't hesitate – identify your local Rapid Demolition branch today and let us address your asbestos removal needs.
Find Out Our Newcastle and Hunter Region Locations!
Residents and business owners in Newcastle searching for expert asbestos removal services can trust Rapid Demolition, a local company with a strong reputation for excellence. Our team of certified specialists is dedicated to providing safe, efficient, and compliant asbestos removal solutions for both residential and commercial properties. By adhering to the highest safety standards and industry best practices, we ensure the wellbeing of our clients and their environments.
Rapid Demolition offers comprehensive asbestos removal services, including everything from initial inspections to final disposal. We start by conducting a thorough inspection of your property to identify the presence of asbestos-containing materials. If necessary, samples are collected and sent to certified laboratories for analysis. Once the presence of asbestos is confirmed, we develop a customized removal plan that takes into account the size, scope, and complexity of the project. Our skilled team then carries out the removal, ensuring that all asbestos materials are safely removed and disposed of in accordance with local and state regulations.
As a Newcastle-based company, Rapid Demolition understands the unique needs and requirements of the local community. Our team's in-depth knowledge of local regulations and guidelines ensures that every asbestos removal project is completed in compliance with relevant laws. Moreover, our commitment to outstanding customer service means that our friendly and knowledgeable staff is always on hand to answer questions and provide guidance throughout the entire process.
If you're in Newcastle and require expert, safe, and efficient asbestos removal services, Rapid Demolition is the company to trust. Our dedication to safety, customer satisfaction, and attention to detail make us the ideal choice for your asbestos removal needs. Don't hesitate to contact us for a seamless and worry-free experience, as we help you create a safer environment for your home or business.
Why Rapid Demolition is Your Best Choice for Asbestos Removal in Newcastle
Rapid Demolition stands out as a leading provider of asbestos removal services in Newcastle, thanks to our unwavering commitment to excellence, safety, and customer satisfaction. Here are some reasons why you should choose us for your asbestos removal needs:
Certified Professionals: Our skilled team of asbestos removal experts has the necessary training and certifications to handle projects of any size safely and effectively.
Comprehensive Services: We offer a full range of asbestos removal services, including inspection, testing, removal, and disposal, customized to meet your specific needs.
Competitive Pricing: At Rapid Demolition, we provide top-quality services at competitive prices, ensuring that you get the best value for your investment.
Exceptional Customer Service: Our friendly, knowledgeable staff is always available to answer your questions and guide you through the asbestos removal process.
Local Expertise: As a Newcastle-based company, we have a deep understanding of the local regulations and guidelines, ensuring a smooth project experience.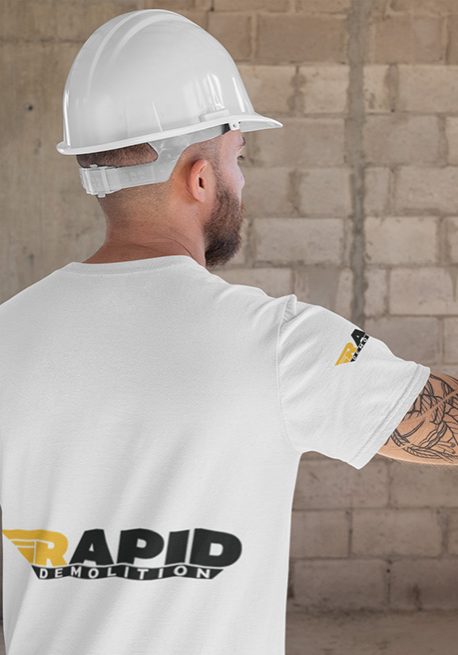 Our Asbestos Removal Process in Newcastle
Rapid Demolition adheres to a strict asbestos removal process to ensure the safety of our clients and team members. Our process includes:
Inspection: Our team conducts a thorough inspection of your property to identify and assess the presence of asbestos-containing materials.
Testing: If required, we collect samples of suspected materials and send them to a certified laboratory for analysis.
Preparation: Once asbestos is confirmed, our team develops a customized removal plan based on the size, scope, and complexity of your project.
Removal: Our certified asbestos removalists carefully remove all identified materials, following strict safety protocols and using specialized equipment to minimize the risk of exposure.
Disposal: After the removal, we transport and dispose of all asbestos-containing materials in accordance with local and state regulations.
Final Inspection: Upon completion, we perform a final inspection to ensure the safe and successful removal of all asbestos materials.