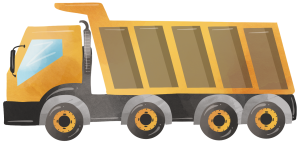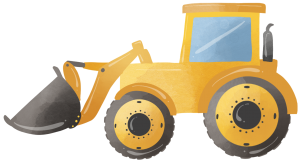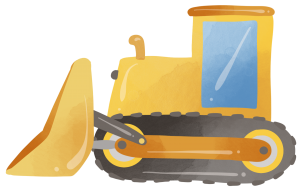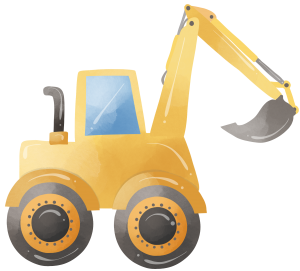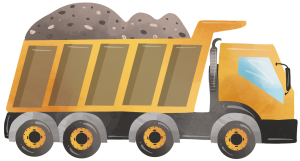 When I'm on a demo job in Belmont, I can't help but appreciate the local charm and hospitality this town has to offer. Asbestos Removal Belmont is a top-notch service, but when it's time for a break, I love to visit Belmont's famous fish and chip shop, Deck 56. Their perfectly battered fish and golden, crispy chips always hit the spot.
Belmont offers more than just good grub, though. A visit to the beautiful Belmont Baths or a leisurely stroll along the Lake Macquarie foreshore is a must for anyone in the area. The vibrant atmosphere and picturesque scenery make it clear why so many locals are proud to call Belmont home.
Find a Rapid Demolition Asbestos Removal Specialist in Your Area
Looking for a reliable and efficient asbestos removal service? Rapid Demolition is here to help! To find the nearest location ready to serve you, simply check the map pin provided on the left. Our expert team is dedicated to providing the highest quality asbestos removal services, ensuring your safety and satisfaction. Don't wait any longer – find your local Rapid Demolition branch today and let us take care of your asbestos removal needs.
Find Out Our Newcastle and Hunter Region Locations!
When it comes to asbestos removal in Belmont, Rapid Demolition stands out as the go-to service provider. With our team of certified and experienced professionals, we have been successfully handling both residential and commercial projects for over a decade. Our commitment to safety and efficiency ensures that our clients receive the highest quality service in the area.
Rapid Demolition is the preferred choice for asbestos removal in Belmont for a number of reasons. Our expert technicians possess extensive industry knowledge and adhere to the latest safety regulations. We understand the urgency in addressing asbestos-related concerns and, as such, provide prompt and efficient service. With our full suite of comprehensive asbestos removal services and affordable pricing, you can trust that your property will be thoroughly and safely cleaned.
At Rapid Demolition, our meticulous asbestos removal process ensures that your Belmont property is cleared of all asbestos materials. We start with an initial inspection to identify the presence of asbestos-containing materials (ACMs), followed by testing and analysis in a certified laboratory. Our team then devises a tailored removal plan, carefully removing all ACMs while adhering to strict safety protocols. Once the removal process is complete, a final inspection is conducted to ensure your property is completely asbestos-free.
Safety is of the utmost importance at Rapid Demolition. We adhere to all local and federal regulations for asbestos removal in Belmont, employing advanced techniques such as wetting and encapsulation to prevent asbestos fibers from becoming airborne. Our technicians are equipped with appropriate personal protective equipment (PPE) and utilize high-efficiency particulate air (HEPA) filtration systems to capture any airborne asbestos fibers. All asbestos waste is securely sealed and transported to licensed disposal facilities in accordance with Belmont regulations.
Why Choose Rapid Demolition for Asbestos Removal in Belmont?
As a locally owned and operated business, we are dedicated to serving our Belmont community with the utmost professionalism and care. Here's why you should choose Rapid Demolition for your asbestos removal needs:
Expertise: Our certified asbestos removal technicians have years of experience in the industry and are well-versed in the latest safety procedures and regulations.
Quick Response Time: We understand the urgency in dealing with asbestos-related concerns. Our team is committed to providing prompt and efficient service to minimize any potential risks to your health.
Comprehensive Services: We offer a full suite of asbestos removal services, including inspection, testing, removal, and disposal, ensuring your property is completely free from asbestos materials.
Affordable Pricing: Our competitive rates ensure that you receive high-quality service without breaking the bank.
The Asbestos Removal Process in Belmont
At Rapid Demolition, we follow a strict and methodical process to ensure the safe and efficient removal of asbestos from your property:
Initial Inspection: Our certified technicians will inspect your property to determine the presence of asbestos-containing materials (ACMs).
Testing and Analysis: If asbestos is suspected, we will collect samples and send them to a certified laboratory for analysis.
Removal Plan: Based on the results, our team will develop a tailored removal plan to safely eliminate all asbestos materials from your property.
Asbestos Abatement: Our highly trained technicians will carefully remove all ACMs while adhering to strict safety protocols.
Disposal: All asbestos waste will be securely sealed and transported to a licensed disposal facility in accordance with Belmont regulations.
Final Inspection: Once the removal process is complete, we will conduct a final inspection to ensure that your property is asbestos-free.